International Exchange and School Events

Let's enjoy Japanese culture as well as learning Japanese!
At CBC , you can participate in various Japanese cultural experiences and international exchanges.
In spring and autumn, we leave the school and visit theme parks and museums.
In summer, you can carry a mikoshi (portable shrine) at Kawasaki's largest festival, the Sanno Matsuri.
In addition to exchanges with CBC Japanese students, exchanges with Kawasaki citizens, visits to local elementary schools, and exchanges with high school and university students.
Besides school events, there are many events such as watching sumo, watching kabuki, and international festivals.
Feild Trips in Spring and Autumn
We hold feild trips twice a year in spring and autumn, and you can freely choose from many courses.
We arrange special visits to Japan's leading companies.
You can choose from standerd courses such as theme parks and museums to courses for strawberry picking and mandarin orange picking, walking in Kamakura and Kawasaki City Japanese Folk Garden.
Choose the same course with your classmates and teachers to deepen the bonds.
Kawasaki's Largest Festival "Sanno Festival"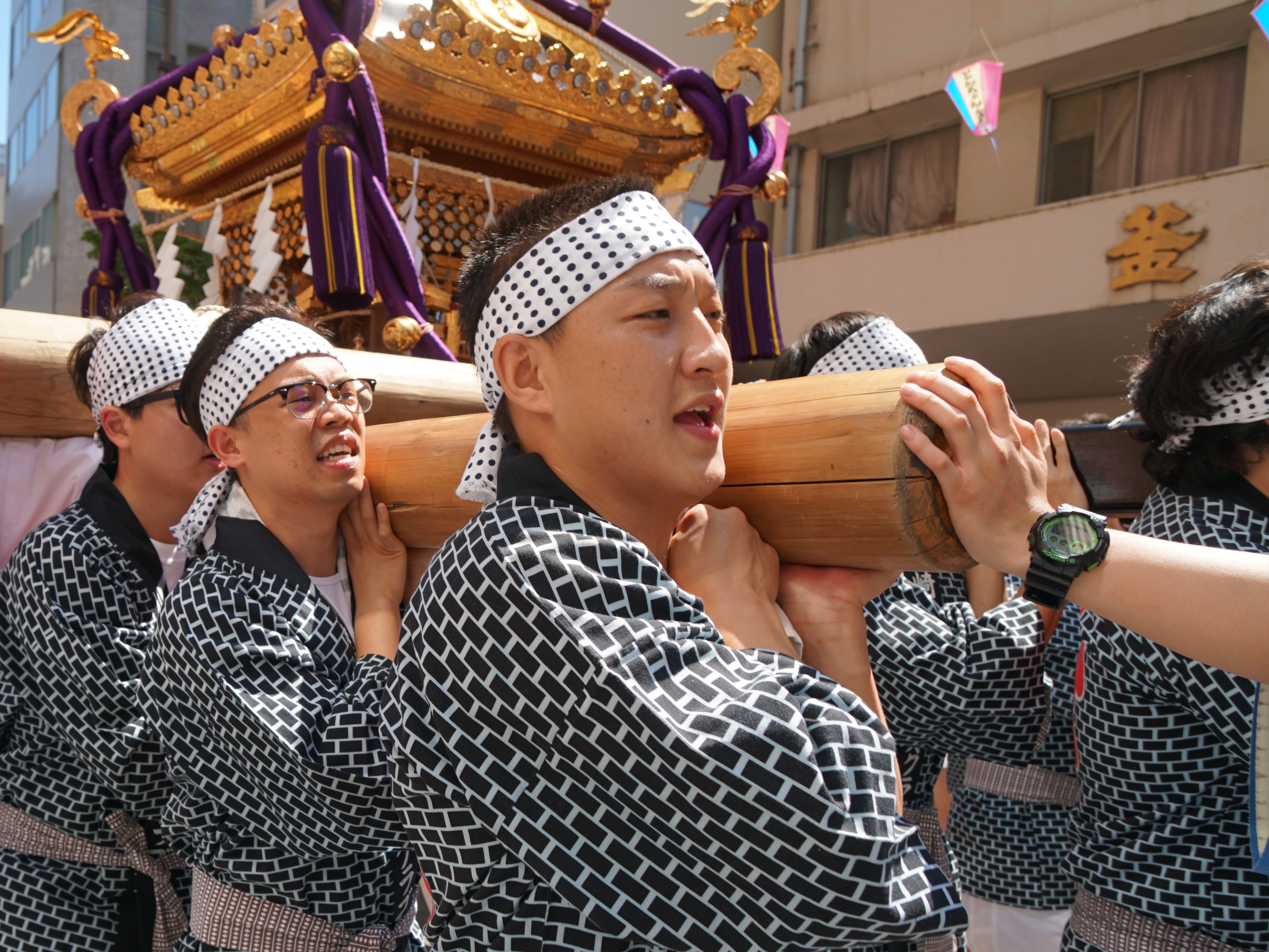 Let's carry a mikoshi(portable shrine) at Kawasaki's largest festival, "Sanno Matsuri," which is held in early August every year!
There are 150 stalls in the precincts of Inage Shrine, fully creating the atmosphere of Japanese festivals.
CBC international students carry a mikoshi at the festival and walk through the town of Kawasaki.
After carrying about a ton of mikoshi, your shoulders hurt a lot, but this is a valuable experience that can only be done in Japan, so let's try it!
Exchange Meeting with Kawasaki Citizens
CBC international students and local people introduce each other's traditional games and cultures.
Even if you think your Japanese is still not good, don't be shy and let's actively participate .
There may be new discoveries not found in Japanese textbooks.
Exchange Meeting with High School and University Students in the suburbs
We will deepen our understanding of each other's culture and ideas by holding discussions with high school and university students.
High school students who have never been abroad are very interested in foreign countries.
Please introduce a lot about your country as an international student.
Want to talk about romance and marriage with a Japanese college student?
CBC Sports Club
Once a week, we play basketball, badminton, table tennis at a nearby elementary school gymnasium and the city gymnasium.
Let's enjoy sports with Japanese students.
In the multipurpose on the 8th floor of the main building hall and Japanese-style room , you can also experience martial arts such as karate.
CBC Sports Competition
Once ayear, we carry out CBC Sports Competition using the Kawasaki city of citizen gymnasium (Culttz Kawasaki).
Play basketball games against badminton against the team.
We feel encouraged to make memories at CBC .
Facilities in Kawasaki City where CBC can reserve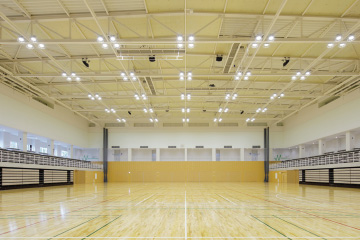 Culttz Kawasaki (large gymnasium)
It is "Culttz Kawasaki", a gymnasium in Kawasaki City. We reserve this every year and use it for CBC sports competition. It is a large-scale gymnasium that is fully equipped with cheering seats.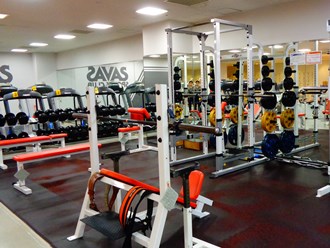 ZAVAS Kawasaki
There is a gym called ZAVAS one-minute walk from CBC. Fully equipped with pool and training machine, studio programs are available.
Annual Event Calendar
Various events are held depending on the season, such as sports competition and Karuta competition.
Since you are here in Japan, might as well enjoy Japan!
But don't forget that you came to study Japanese.
Please study well and pass the Japanese Language Proficiency Test.
April Entrance Ceremony
May Field Trips in Spring
July International Festival
August Sanno Festival
September Graduation Ceremony
October Entrance Ceremony
November Field Trips in Autumn
January New Year Karuta
January National Speech Contest
January Kanagawa Speech Contest
February Kawasaki Speech Contest
February Sports Competition