School introduction
About CBC
All about CBC

About Us
The Departments of Japanese and Advanced Studies in Japanese at College of Business and Communication (CBC) have been at the forefront of Japanese-language education in Kanagawa prefecture.
We hold the distinction of sharing in the history of the only school in Kanagawa during the early days of the Association for the Promotion of Japanese Language Education in May 1989. CBC has sent many graduates to colleges, universities and graduate schools in Japan, and into the global business world, demonstrating a long tradition and experience in the education system.
At CBC, students aim to master the Japanese language in practice, as a tool of real communication. To do so, first our experienced faculty hone the students' capability in grammar, vocabulary and composition, which form the basis of the Japanese language.
In the next stage, students improve their power of expression in Japanese through exercises, such as speeches, discussions, presentations, projects, etc. In addition, they have the opportunity to experience the Japanese culture during organized tours, exchanges with primary and secondary schools, and interaction with people of the regional society in Kawasaki.
As a result, CBC has sent a lot of excellent graduates who are familiar with Japan and now serve as bridges between Kawasaki and the world.
Overview: College of Business and Communication (CBC) Japanese Section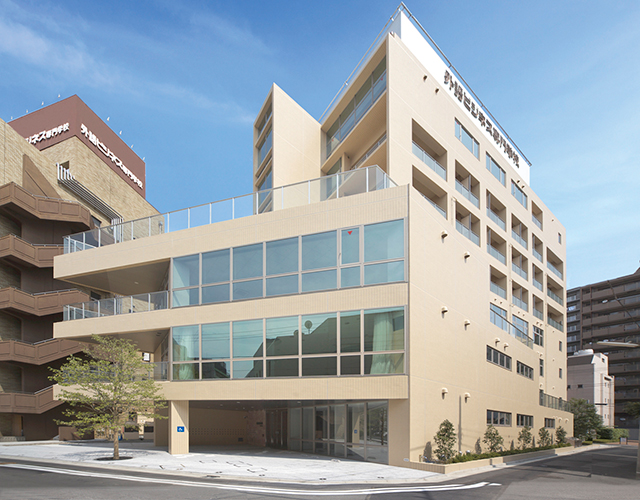 Name

College of Business and Communication

Established

1948

Principle

Ms. Kazuko Fukabori

Address

22-9 Ekimae-honcho, Kawasaki-ku, Kawasaki, Kanagawa, Japan 210-0007

Phone

+81-44-244-3200

Fax

+81-44-244-2277
What is CBC?

Among overseas and international students, we are widely known as CBC, which is an abbreviation for "College of Business and Communication."
CBC as a Hub of International Exchange Activities
In the Japanese-language courses, students from all over the world study together.
With various nationalities and backgrounds meeting often, cross-cultural understanding and international exchange actively take place.
CBC students also have participated in the following activities:
International exchange activities with Kawasaki citizens
Discussion with students of Yokohama National University
High school students in Kanagawa visit CBC for cultural exchange activities
Volunteer interpreter at the Asakusa Tourism Federation Toro Nagashi
Volunteer activities as interpreters and guides at events for foreigners
Volunteer activity of cleaning elementary school in Kawasaki
Proven leading results in the Speech Contest Awards
Our students have achieved excellent results in a range of speech contests. In 2012, we garnered the highest award in the Speech Contest by the Association of Japanese-Language Education in Japan for the second consecutive year, which follows consecutive wins also in 2008 and 2009.≫Learn more
As is evident in the aforementioned results, we have taken a leading role, especially in teaching techniques that improve expression, such as in regards to language construction, pronunciation and proper placement of accents. Many graduates who honed their Japanese abilities at CBC play active roles in a variety of fields.