School introduction
About CBC
Greetings from the director

Top-level Japanese language education as a base for international exchange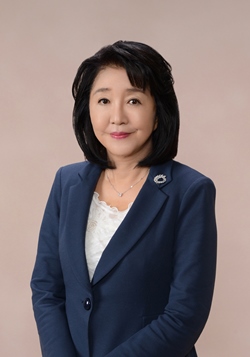 Founded in 1948, CBC established itself as one of the best language schools, providing high-quality education in the best learning environment with extensive support from faculty and staff.
Our graduates successfully apply the Japanese skills acquired at CBC to their professional endeavors abroad and in a range of fields, which include politics, economics, industry, education and media. Some of our graduates also run Japanese language schools or work as an interpreter in their own country.
Our school buildings are designed to resist earthquakes and to meet the most stringent security standards in disaster prevention and our students have been able to continue studying in a safe environment.
Japan is currently striving for full recovery with a strong spirit and at an astonishing rate. As the country's enterprises expand their production and customer base abroad, Japanese bilingual students can have more career opportunities. Japanese skills are now in stronger demand than ever before internationally.
'Let's build a rainbow of languages' – CBC school song. Economic progress and cultural exchange, as well as international business, are built on the foundation of our minds and languages connecting us with each other.
Living among native Japanese speakers at school and in everyday life, and preparing for the Japanese-language proficiency test 'N1' are the best ways to improve an understanding of Japanese people and their culture.
CBC accepts into the program numerous multilingual students who speak three to five languages.
Meeting new people and making new friends from around the world broaden the mind, providing an invaluable international experience and a life-long source of new career opportunities.
Our students pursue diverse paths after graduation. Some will seek employment, others enroll into colleges, or start their own businesses.
CBC's mission is not only to support students during their courses, but also to warmly welcome them into the program and continue encouraging them in the future – forming the basis for international cultural exchanges.
Ms. Kazuko Fukabori
Principal
College of Business and Communication